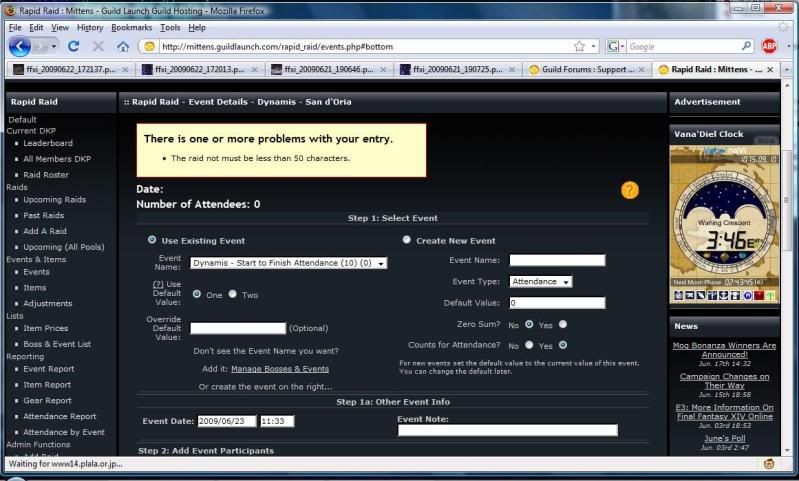 So I am getting an error saying that The Raid Not Must Be Less than 50 Characters.

What does this mean?

I tried using the Existing event and the Create New Event and it is giving me the same error.

I don't even have 50 people registered as actual characters, so it can't be that. It gives me this error after I add all of the attendees and hit Save Event.

I didn't have this issue when I entered the last event at all, so I am confused.

Edit: Nevermind, I guess. I deleted the raid, re-added it and shorted the event notes and it worked fine.
I will make that error more clear. It is talking about the raid "note" not "not".

-Stephen