As 2015 starts winding down, the eSports season is just heating up. Korean team SK Telecom T1 just took home the world championship titles for League of Legends last week, and we're about to see some serious action at BlizzCon this weekend, with championship tournaments happening for Hearthstone, Heroes of the Storm, Starcraft, and World of Warcraft. The SMITE World Championship Series is on the horizon as well, with the Super Regionals coming up in two weeks.
If all this excitement in the eSports scene has you craving a little action of your own, Gamer Launch has got you covered. With lots of highly anticipated games coming out this month – Halo 5, Black Ops III, etc. – there's no better time to start finding a team to play with and setting up matches against other players. Don't leave your matchups to chance; our new eSports functionality is designed to minimize the hassle of stepping into the multiplayer arena.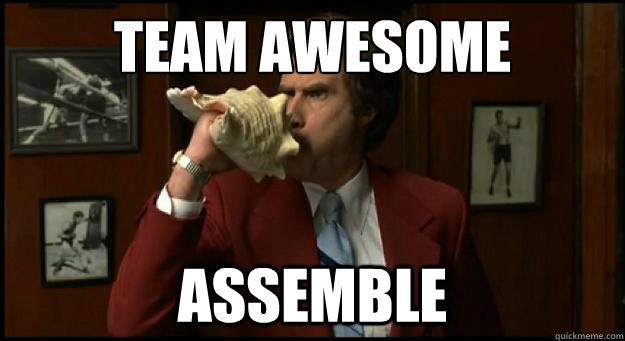 Psssst. That's you. (Source)
Here's how you can create your own eSports team:
Log in to

Gamer Launch

and click on your profile. You should see lots of new options there.

From your profile, choose a game and click "Create Team".

Fill out the short form, and click "Create".

To invite the rest of your team members, you must click on the team name, then click "Join URL".

Copy/paste that URL

and

the team password for potential members.
Voila! You now have your very own eSports team. Now that you've got that out of the way, you can move on to setting up matches with other teams.
Here's how to set up a scrim:
When your team is ready to rumble, go to the eSports menu and find your team info.

Click on "Set Up Scrim"

Select which team members are participating, and the date/time range that you're available to play.

Once you submit, you'be been added to the scrim list, where other players looking for scrims will be able to find you.
It's as simple as that. (And a lot better than the crapshoot that is random matchmaking.)  You shouldn't have trouble finding opponents for any game you want to test your mettle in.
Give it a shot. It might be the first step in your journey towards eSports stardom. Even the big players had to start somewhere.